The Feed Store Restaurant & Park, Westcliffe Colorado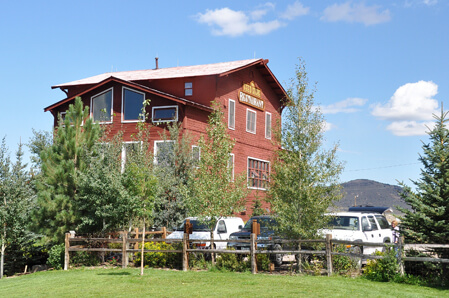 The building was built in the early 1880's and was used as a feed store in the valley for over 60 years and then used for other things up till the time I bought it in 1987. In the early 90's I purchased additional land around the building, increasing the entire site to about two acres. From 2002-2007, the building was totally restored, keeping its original integrity. A restaurant is on the ground level with three apartments on the second and third level. The empty land behind the building was turned into a park with an underground amphitheater for plays & music. Over 1,000 trees were planted!
Click on a thumbnail to change the image.