Sunset Marquis - Boutique Hotel, Hollywood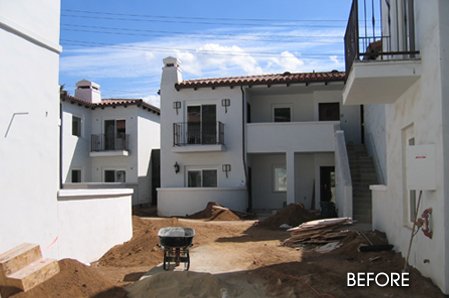 The Sunset Marquis, a boutique hotel in Hollywood where people go just for the gardens. The gardens are on top of a two-level parking structure. By dropping the parking structure five feet into grade, I was able to get five feet of soil on the slab thus eliminating the typical raised planeter look of a rooftop garden. We have a great variety of plany material and a very natural feeling. You cannot tell you are on top of the garage.
Click on a thumbnail to change the image.